New Campaign of Sugar Beet Processing Has Begun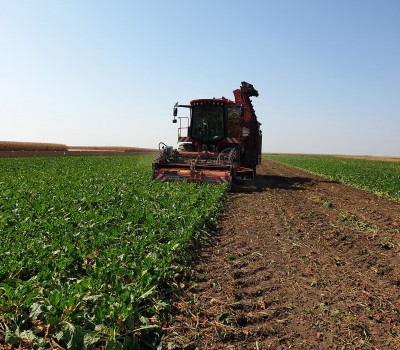 Sunoko Company has started a new campaign of sugar beet processing, and this year about 1.4 million tons of raw material from about 24,000 hectares of land and 240,000 tons of produced sugar is expected. Receipt of sugar beet in our factories in Vrbas, Pećinci and Kovačica has already begun, and all three sugar plants are working in their optimal capacity.
From Sunoko Company they are sending a message that they'll have another good season, regardless of challenges during vegetation period, especially due to potential damages during spring frost and summer drought. Advantage of the company is the Research and Development Center, within which a scientific team works on solutions for getting better results and more productive output, on a daily basis.
"Our colleagues in Raw Materials Department on field put constant fort, and together with our Research and Development Center, significantly improved, above all, leaf diseases prevention. Also, this year we intensified our efforts in providing continuous education of producers, by which, with the producers who followed our production technology, we already managed to achieve the previously set goal for this year of gaining an average of 10 tons of sugar per hectare", stated Slobodan Košutić, General Manager of Sunoko Company.
Speaking in terms of contracting production of sugar beet for 2022, the company offers a price of 40 euros per ton of payable sugar beet with a bonus for producers who achieve above-average digestion. Sunoko Company provides producers with the top-notch material at very favorable market conditions, interest-free advances to finance production, as well as support for purchase of agricultural machinery and lease of agricultural land.
With its three production centers, Sunoko is the most efficient producer of sugar in south-eastern Europe with annual exports of 150,000 tons. Export markets are mostly regional countries, bearing in mind the Company' goal to become the leader in the Balkans.