Sunoko winner of the Great Gold Cup for quality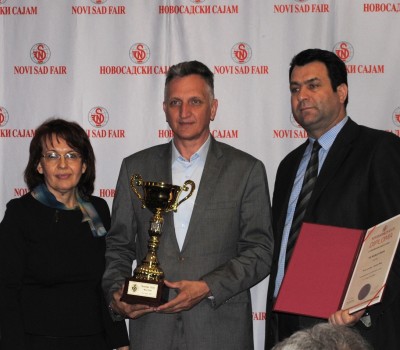 NOVI SAD, 10 May 2017–The company Sunoko won the award for the highest grade of quality in the field of sugar within the 84th International Agricultural Fair in Novi Sad and the award was received by General Director Ljubiša Radenković.
Mr. Radenković thankedthe Master Congress Center for the award and said that the quality represents the basic premise of Sunoko's business operations.
"We are honored and delighted to have received the Great Gold Cup for the quality of sugar. The company Sunoko has been working for years to set high standardsin the production of sugar in Serbia throughdesign and quality of products. This award represents a confirmation that our commitment and hard work is recognized by the general public, which we highly appreciate"said Mr. Radenković on this occasion.